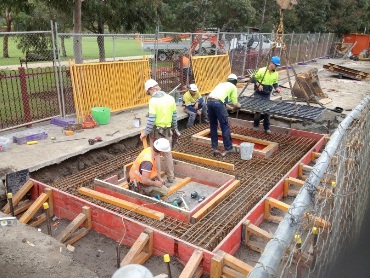 Client: Thiess / South East Water
Location: Bentleigh
Start: 2012
Completion: 2013
Project Description
Construction of two 2600mm pumping stations with valve chambers at a depth of approximately 7 metres at Higgins Road and Mortimore Street Bentleigh as part of the Elster Creek South Branch Sewer Upgrade. The pumping stations were constructed via caisson method due to the significant amount of ground water.
Targets / Performance Outcomes
Safe installation of all works with no LTI's with minimal disturbance to the public and stakeholders.
Project Images